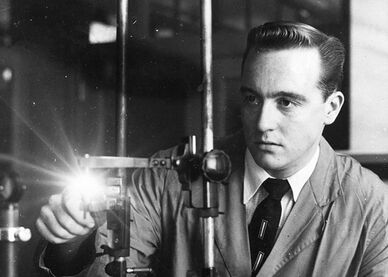 "

WE ARE SORRY TO BURDEN YOU AT THIS TIME. WE CANNOT RISK FURTHER DETRIMENT TO OUR CITIZENS. WE ARE SURE YOU WILL UNDERSTAND

— Sovereign of Carallas-Pralwright

"
Summary
SCP-3856 is an anomalous affect surrounding a certain Researcher Lloyd, a high-ranking member of the SCP Foundation. Put simply, this effect causes every living human in whatever Researcher Lloyd is in to die through whatever means needed- the method of destruction changes with the number of humans, becoming more severe with less living humans.
Powers and Stats
Tier: Varies from 5-B to 2-C
Name: SCP-3856
Origin: SCP Foundation
Age: Unknown, probably 20-40 years old
Classification: Anomalous Effect
Wielders: Researcher Lloyd
Powers and Abilities: Probability Manipulation, Reality Warping, Death Manipulation, Destruction, Fate Manipulation, Status Effect Inducement
Attack Potency: Varies from Planet level to Multi-Universe level (Method of destruction varies from instance to instance depending on how many human entities are within that universe- in high quantities, SCP-3856 typically causes an XK-End-of-the-World scenario, whereas universes with relatively sparse human populations will be fully destroyed alongside other adjacent universes)
Speed: Omnipresent (The second Researcher Lloyd dies, it instantly affects all beings within the universe)
Durability: Human level (It detonates upon Researcher Lloyd's death)
Range: Multi-Universal
Weaknesses: If Researcher Lloyd is simply preemptively killed (i.e., his parents are killed back in time), this effect does not take place.
Prerequisites: None